LUPUS disc mowers 2.1 m ; 2.4 m and 2.8 m.
Our offer includes LUPUS disc mowers, model Strige. The mowers are manufactured on Italian subassemblies and are distinguished by the COMER mowing bar, well known on the Polish market. The Italian company's cutting bar is equipped with blades made by the German company RADURA – standard, easily available in Polish shops.
Advantages of Lupus Strige disc mowers:
Spring-loaded copying and cutterbar relief system.
Even pressure on the soil and dynamic copying are ensured by the three spiral springs of the balancing mechanism. The result is a stable and even cut and minimal soil contamination.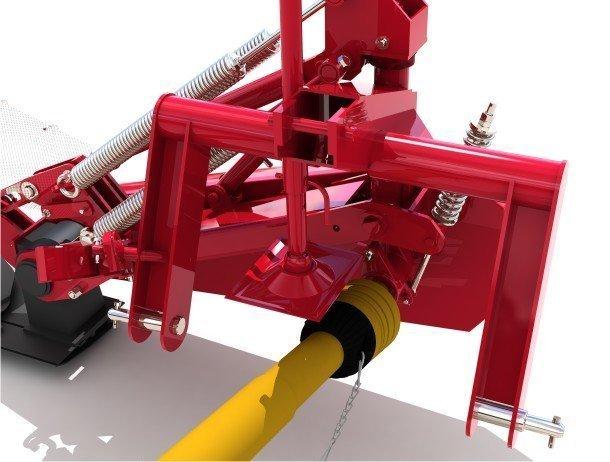 Three-point suspension system.
Convenient and reliable 3-point hitch reduces the time it takes to aggregate the mower with the tractor.
The PTO shaft is in the basic equipment of the mower.
Cutting bar from the renowned Italian company Comer with protection against damage.
cutting knives from the German manufacturer RADURA.

easy replacement of blades
When hitting major obstacles (e.g. hydrants, poles) not visible in the grass, shear protection elements located on each disc protect the cutterbar from critical damage. This prevents failure of the remaining cutting bar components. There is no need to remove and replace all the toothed heels of the cutterbar, simply replace the shear support and the mower is ready to use.

Obstacle protection.
If you hit an obstacle, the towing protection is activated to prevent damage to the cutting bar. In order to continue working, you need to step back and replace only the cutting element.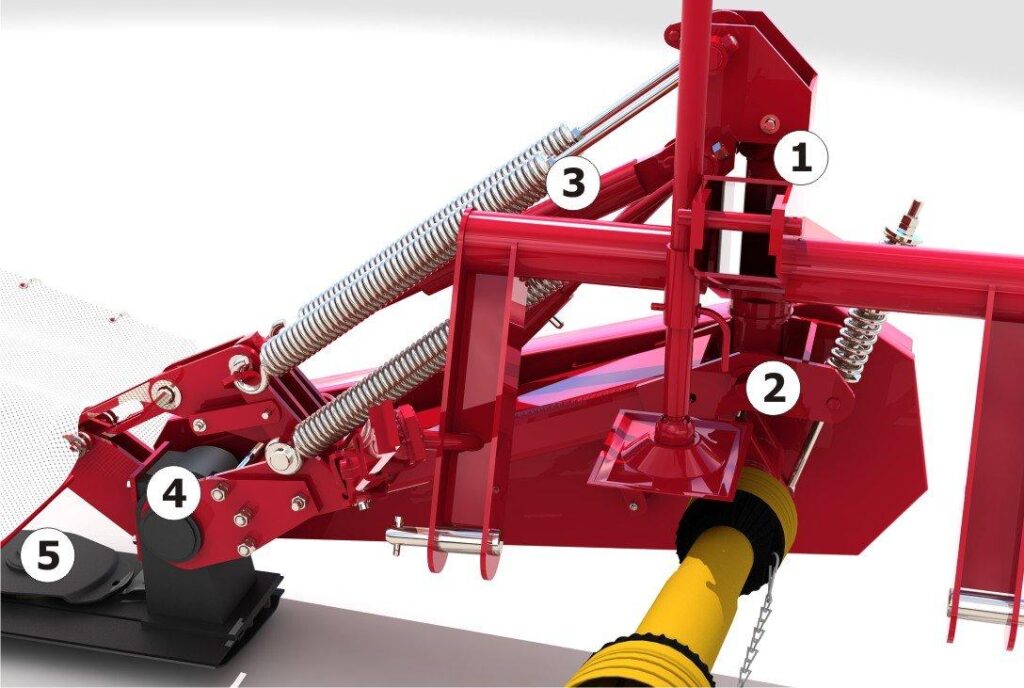 Maintenance of mowers
Maintenance of the machines is extremely easy and requires no special tools or equipment. All 5 lubrication points are easily accessible.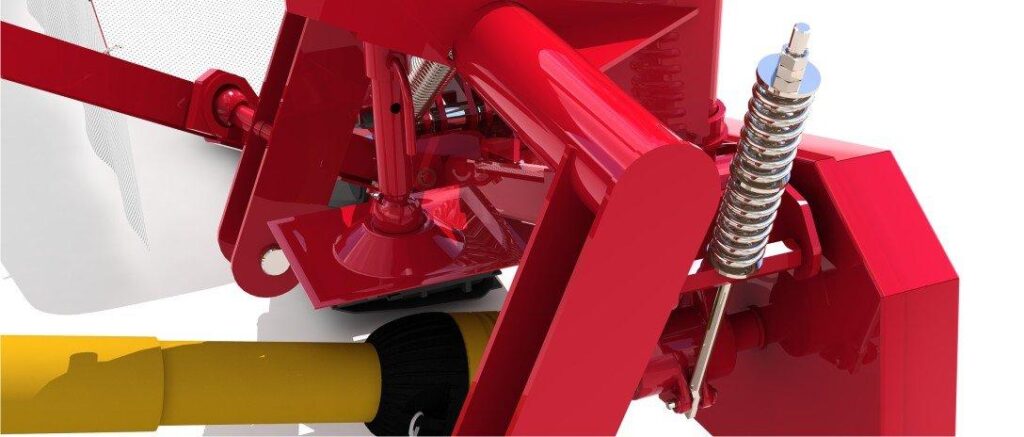 Reliable and trouble-free operation
Reliable tensioner with soft but strong spring for effective tensioning and smooth running of the belt drive.
Drive is transmitted via 4 V-belts
Where to buy?
ul. Mleczarska 6, 06-400 Ciechanów, POLAND
We are a manufacturer and distributor of agricultural machinery. We have been operating in the agricultural sector since 2008. You can see the machines at our yard in Ciechanow at Mleczarska 6. We have our own transport, so there is no problem with transporting the machine to the other end of Poland.
We also organize international transport, the cost of international transport is calculated individually.
How to buy?
Feel free to contact us by phone to arrange the details:
+48 798 988 179 WHATS UP
Feel free to contact us by e-mail to arrange the details: