Next step in the development – manufacturing of rapeseed harvesting tables and Agrosalon 2018 fairs.
Since 15 years, Lupus from Ciechanów successfully runs its business activity within the agricultural sector. From the very beginning, we are well known from the sales of eastern technique – mainly MTZ Belarus tractors.
In 2012, we entered into a liaison with Rostselmash, a worldwide giant, one of the biggest companies manufacturing harvesters. From the very beginning of liaison, we were trying to promote the Russian brand and approach the advantages of the products from Rostov-at-Don to the Polish agriculturalists. New users were served with diligence, so that the share of the Russian company in the market could raise from season to season.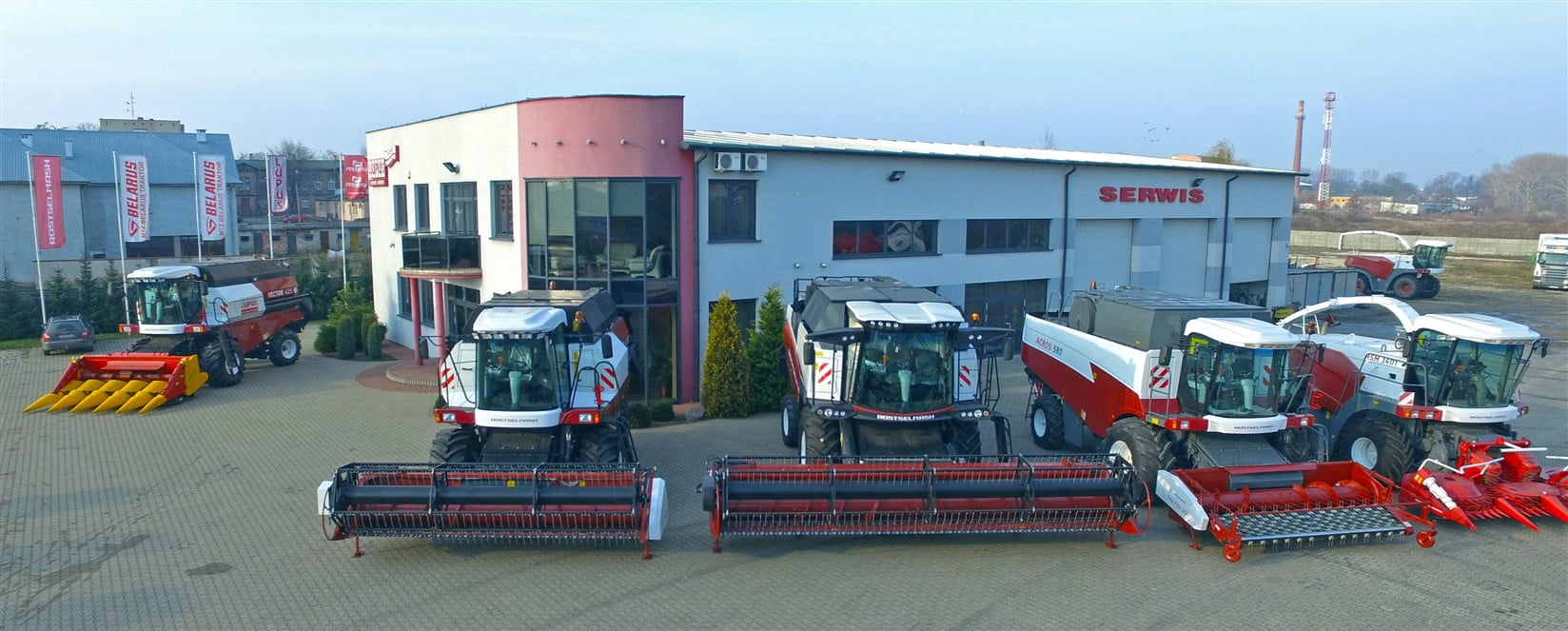 With the end of 2017, we ceased to be the official dealer of foreign harvesters and at this point we would like to thank everyone for the effort put into the promotion of Rostselmash in Poland. We are glad that since 2018, the new Importer of Rostselmash Harvesters has become an experienced company esteemed by agriculturalists, namely Korbanek. We wish them a lot of success in the sales of the machinery from the factories from Rostov-at-Don.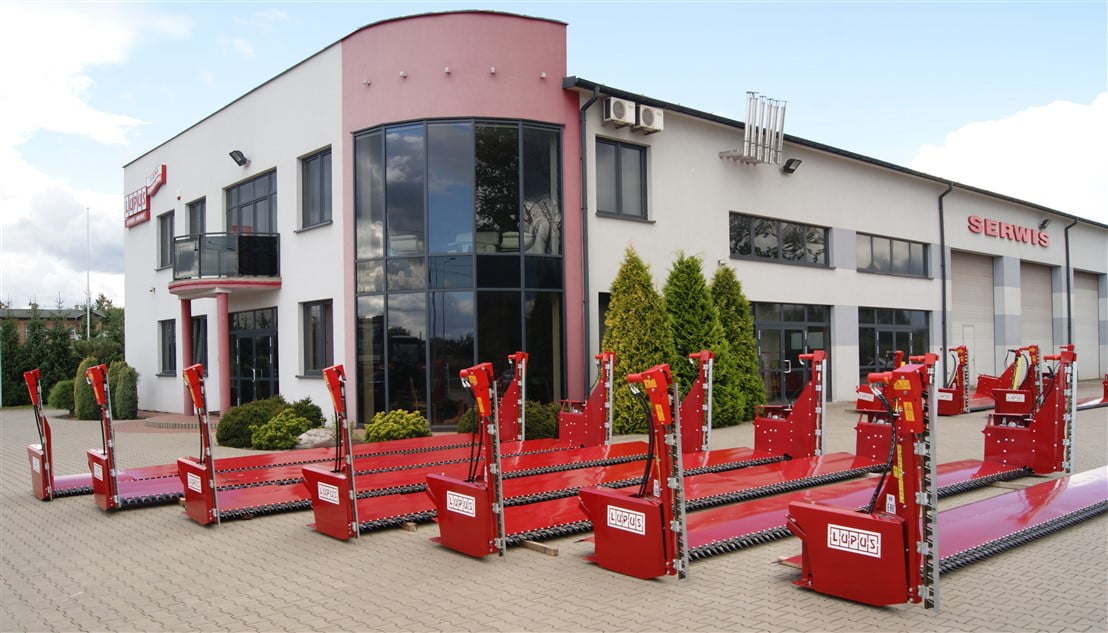 Simultaneously, we have the pleasure to inform that since two years, we have intensively dealt with the modernization of our service facility in Ciechanów. Currently, LUPUS is one of the biggest manufacturers of rapeseed harvesting tables in Poland. Business contacts established for all these years with eastern countries contributed that currently our rapeseed harvesting tables are exported to European countries such as Slovakia, Ukraine, Hungary, Lithuania, Bulgaria, Belarus. Our harvesting tables are deemed to be a revelation in Kazakhstan and Russia, what is reflected by a satisfaction of our Customers.
Agrosalon 2018 – agricultural fairs in Moscow.
As of October 8-12, we had a pleasure, as one of the few Polish companies, to present our product at the faris in Moscow. Agrosalon is the biggest and most prestigious fair in Russia where also western manufacturers are exhibited. Lupus at its exhibition stand presented a rapeseed harvesting table designated to harvesters. We would like to thank all partners for visiting our exhibition stand. We had also a great pleasure to host the CEO of Rostselmash, Mr. Valeriy Maltsev. We are convinced that the meetings held will result in further liaison.
And soon, you will be able to follow our next promotional steps during the fairs in Kazakhstan and Krasnodar.