AgroWorld fairs, Almaty, Kazachstan. The last months of the year of 2018, were our intensive promotion abroad, via participation in agricultural fair in the member states of the Commonwealth of the Independent States. At the beginning of October, we had a pleasure to present the rapeseed harvesting table at AGROSALON fairs in Moscow, and as of October 31 – November 2, we took part in AgroWorld fairs which took part in Kazakhstan, in the city of Almaty. Almaty is a city premised in the southwest of Kazakhstan with over 1,5 million of inhabitants. It is the former capital city of the country, only 300 km from the border with China.
The 13th AgroWorld Kazachstan fairs are the biggest fairs of agricultural machinery and equipment, not only in Kazakhstan, yet also in the entire Central Asia. According to the organizers, the business activity of over 90 companies was presented,  and what is interesting over 70% of them were foreign companies.
In order to get to such a remote place, we had a stopover at Sheremetyevo airport in Moscow, where we could see several of our favorite MTZ BELARUS tractors – tractors used at the airport i.e. for transporting the passenger baggage.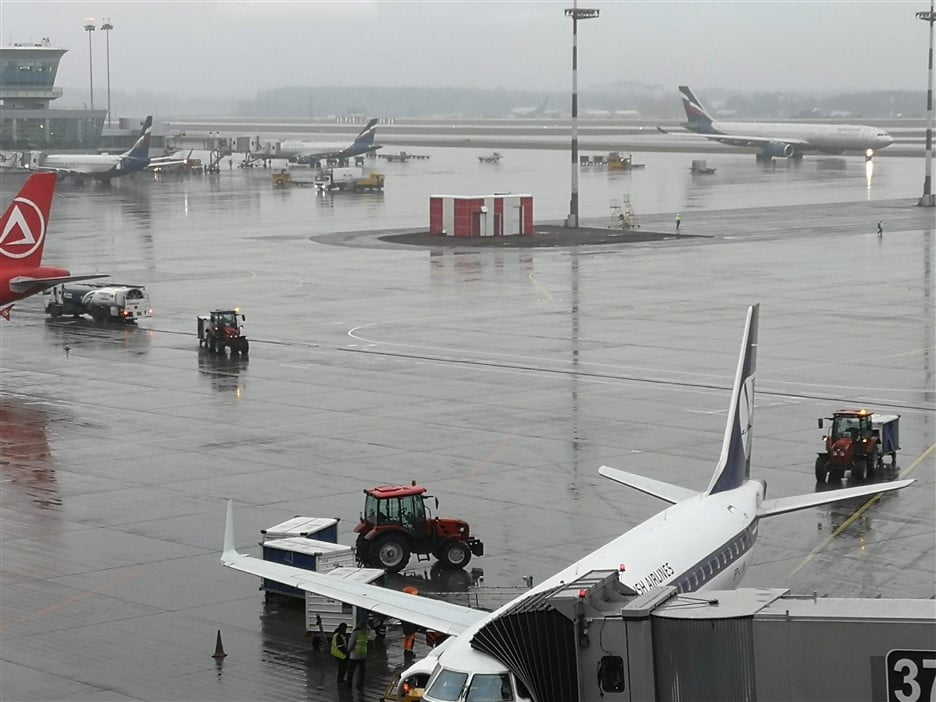 Reaching the place of the exhibition, to the complex of Ataken, in the centre of the city, first of all we passed a gigantic 15 meter Squirrel. A steel construction of over 15 tones covered in straw built upon the request of the President of the City of Almaty and FUNK company for the Art Energy Almaty festival. As explained by Kazakhs, the Gigantic Squirrel symbolizes the life of inhabitants of the Agglomeration who similarly as squirrels are constantly in movement and adjust to the changing environment.
Thanks to earlier transactions, our brand has already been recognised by many potential customers and companies.  We were given many positive feedbacks and entered into many interesting new contacts. We would like to thank all our visitors for coming, see you at the next international fairs!